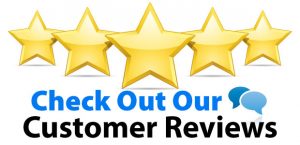 5 Star Service with an even better product. Couldn't be happier with the result.
Thanks
Nick S
I would like to say a massive thank you for the team at Direct Glass for getting everything ready before my son's birthday party! All worked our perfect. Special thanks to Kev for getting it done so quickly.
Kelly G
Special thanks to Kevin for explaining all the steps in fitting and measuring the glass. Was a bit nerve racking but all went well. Couldn't be more pleased with the result. Thanks, Direct Glass.
Sandra F
Very pleased with the shower enclosure, really made a big difference to our bathroom. Thank you to the team for delivering a high-quality glass, will definitely being using Direct Glass in the near future.
Lucy C
Very good service, couldn't be happy. Thanks to the Direct Glass team for our garden balustrade.
Helen S
Recently had our kitchen renovated, the experience was second to none, very helpful team from measuring to fitting everyone's attention to detail is incredible. The splashback itself couldn't be better, the color and fitting was perfect. Thank you all for your help.
David B
Professional and efficient. I can highly recommend them. My kitchen looks worlds apart from what it was. Thanks Raj for all your help. Will be using you guys in our future projects.
Sue B